Crested Butte September 2002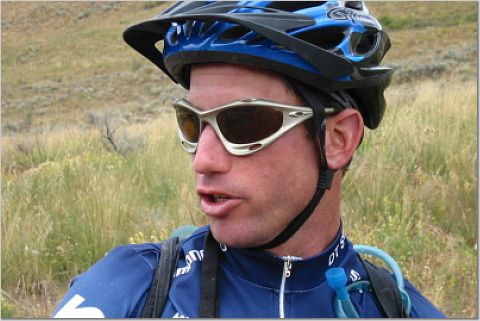 Dave climbing Deer Creek (Sept. 2002) turns back to call Vicky a "pansy ass."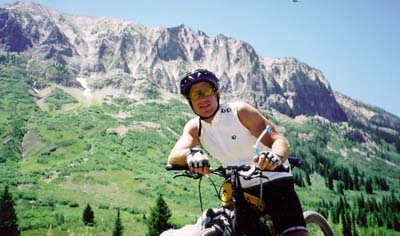 Dave on 403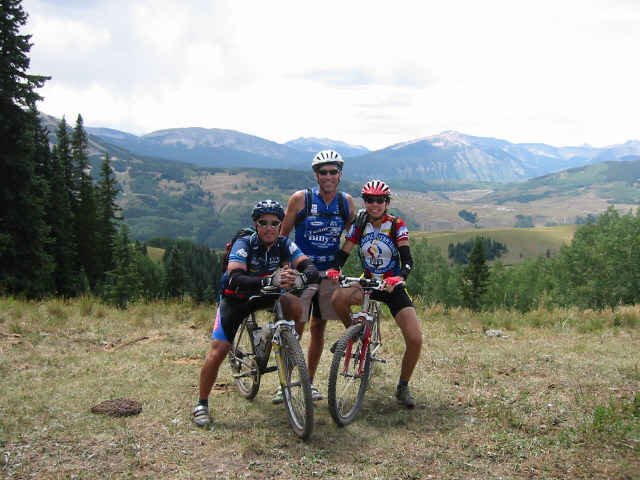 This picture is Pete Clauson, Dave and I at the top of Deer Creek in September 2002.
The trip was to celebrate Dave and Leslie's first wedding anniversary in Crested Butte.
It was the last time Pete and I saw Dave.
Vicky Sama